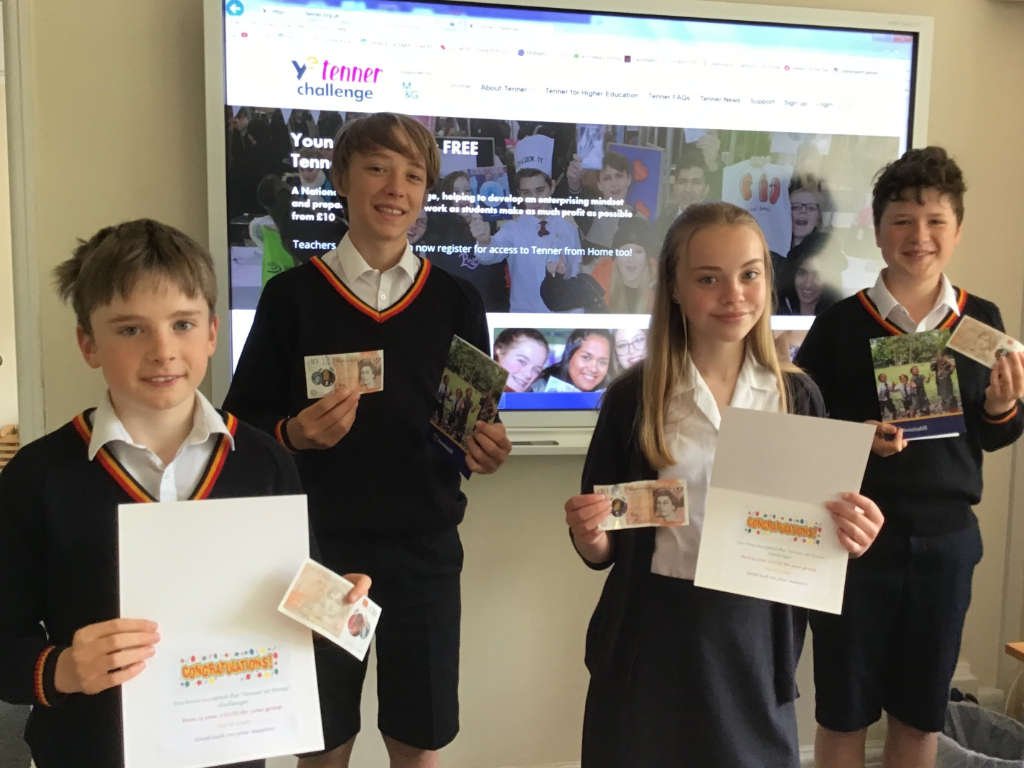 This week, Form 8 began their Virtual Enterprise project 'Tenner from Home'.
Representatives from the four teams opened their challenge envelopes this morning to receive their start-up funding!
Nancy Sewed, Deputy Head Academic said, "We normally run a 'Lions Lair' project at school but this year we needed something that had a home version too so that all Form 8 pupils could take part. Tenner From Home does just that and gives us a virtual platform as our pupils will not be able to sell their products as normal at the Summer Fayre.
This type of project has a place in our curriculum as it encourage team working, problem solving, presentation skills, financial skills, marketing and sales, working to deadlines and is a lot of fun too."
Over the coming weeks pupils will be working with their team members both in-school and at home (via video-conferencing) to set-up their businesses and create a prototype product. We look forward to sharing the results!
More details on the challenge can be found by visiting the Tenner Challenge website below.