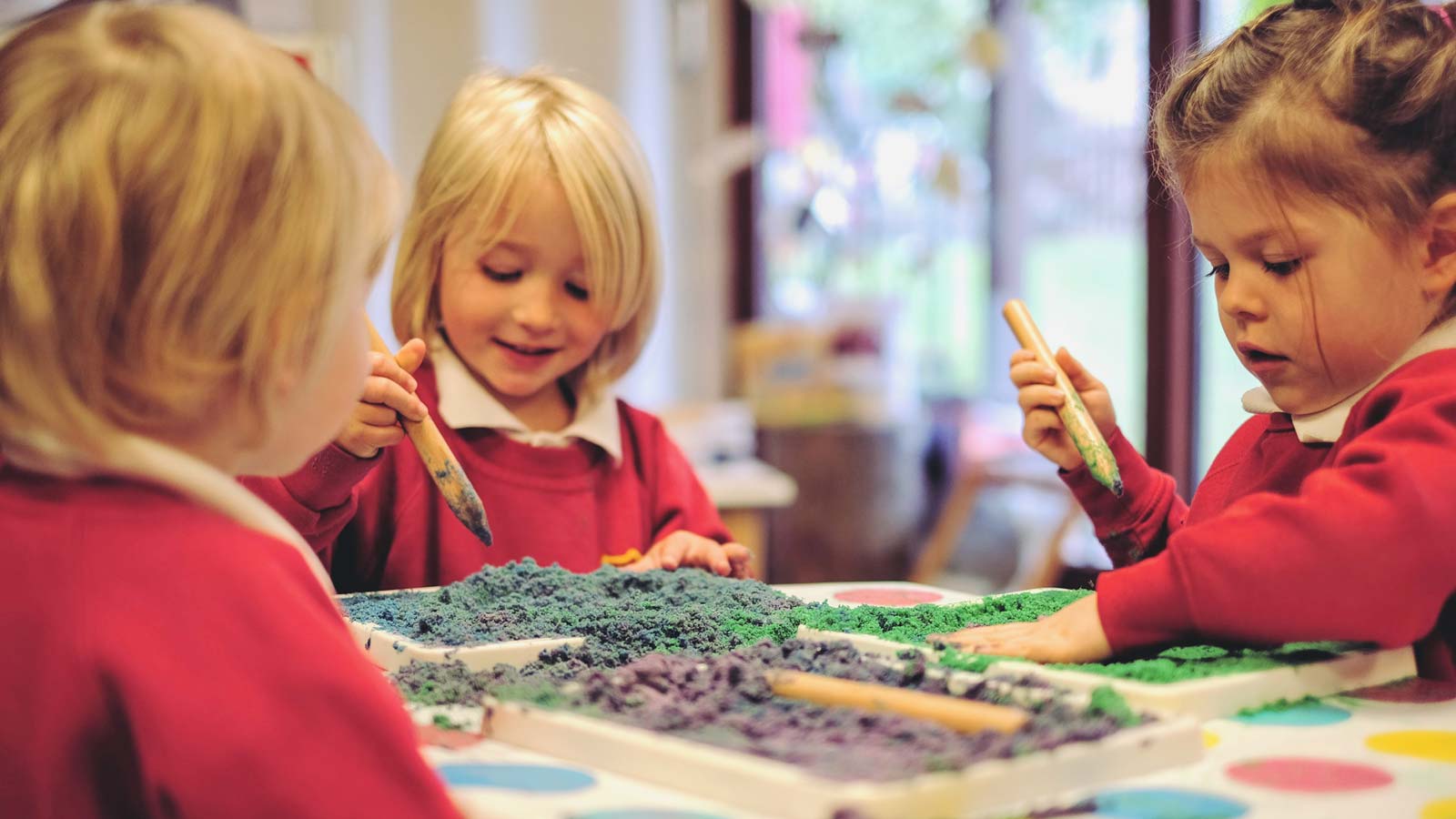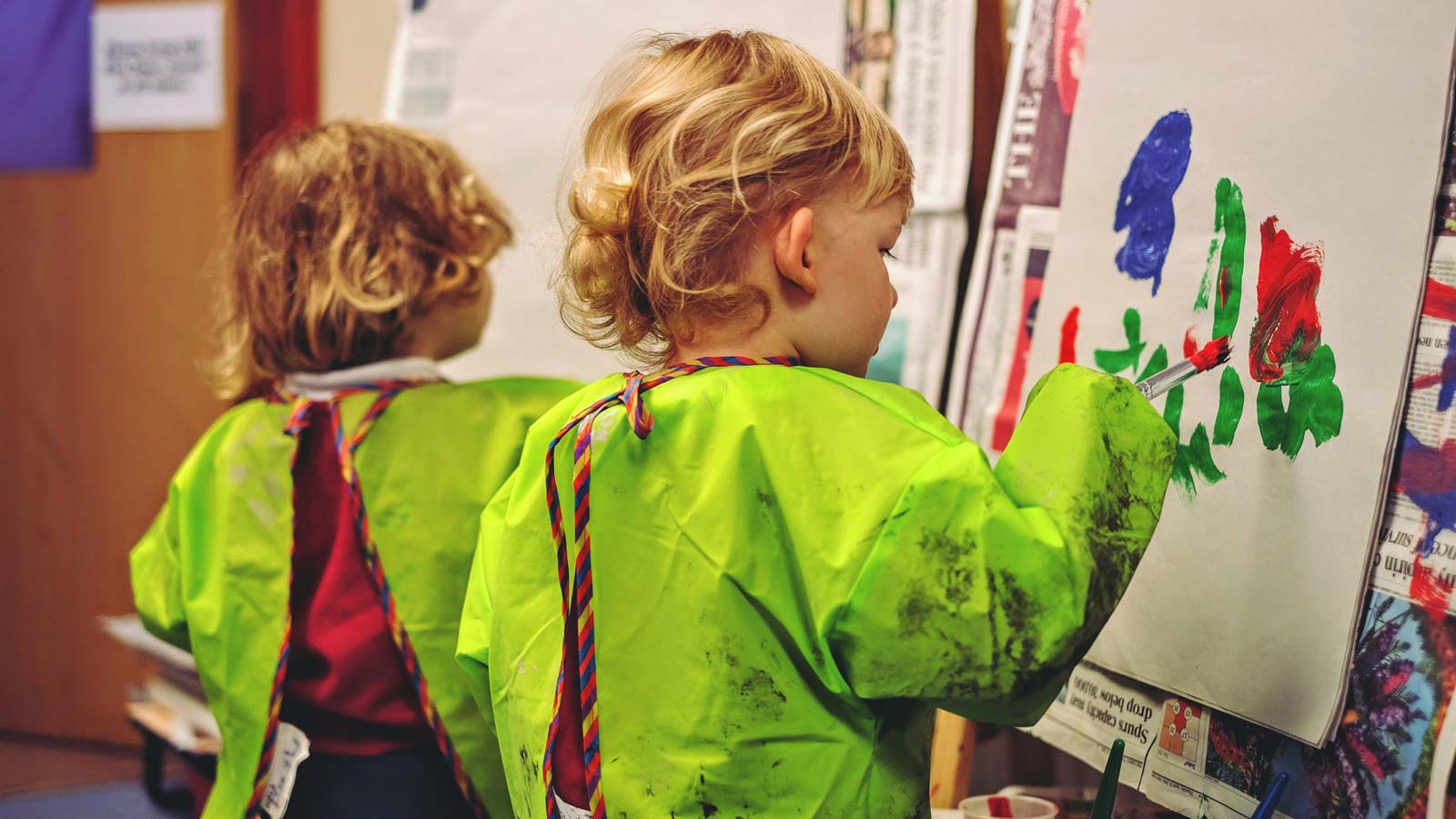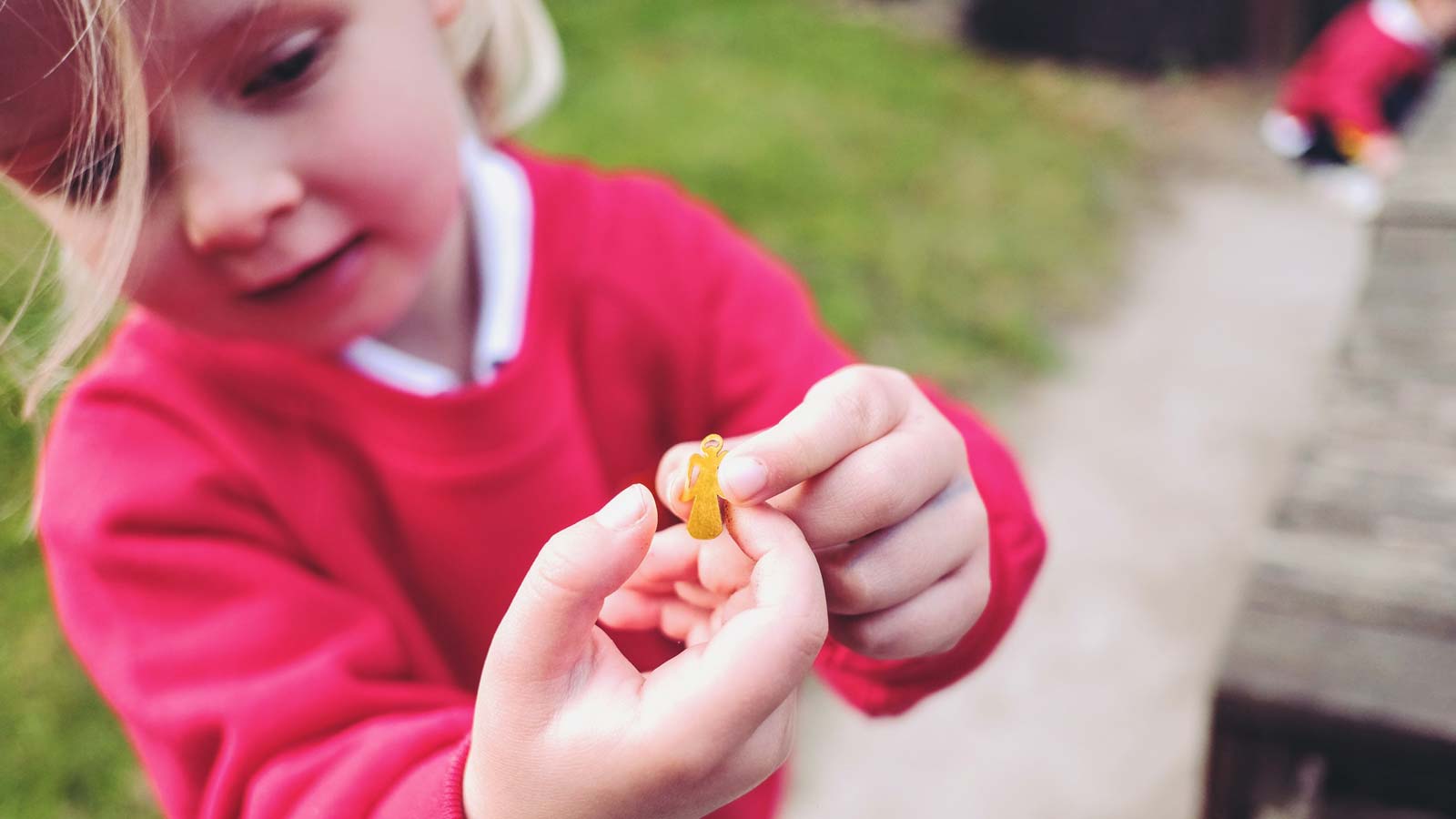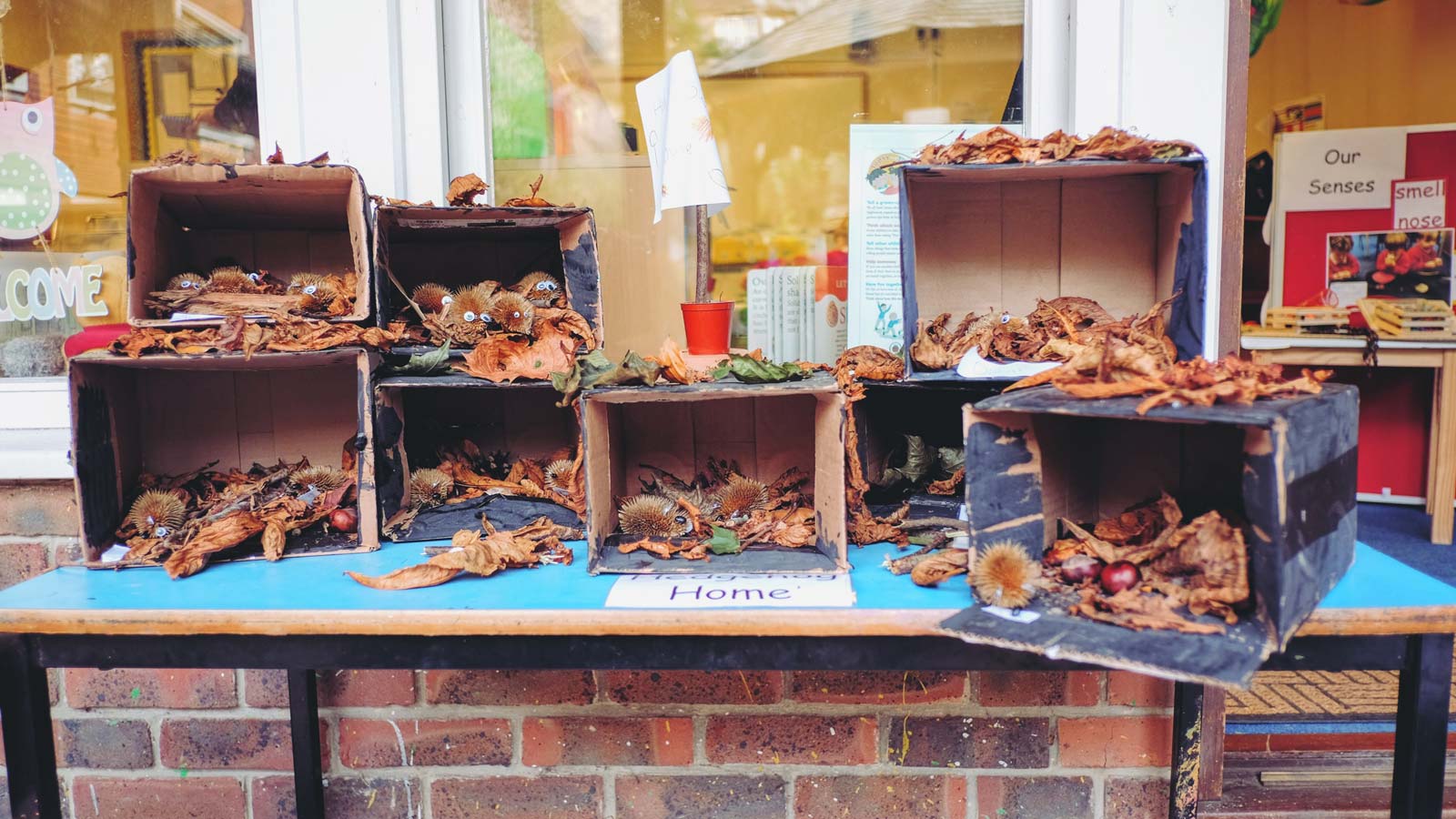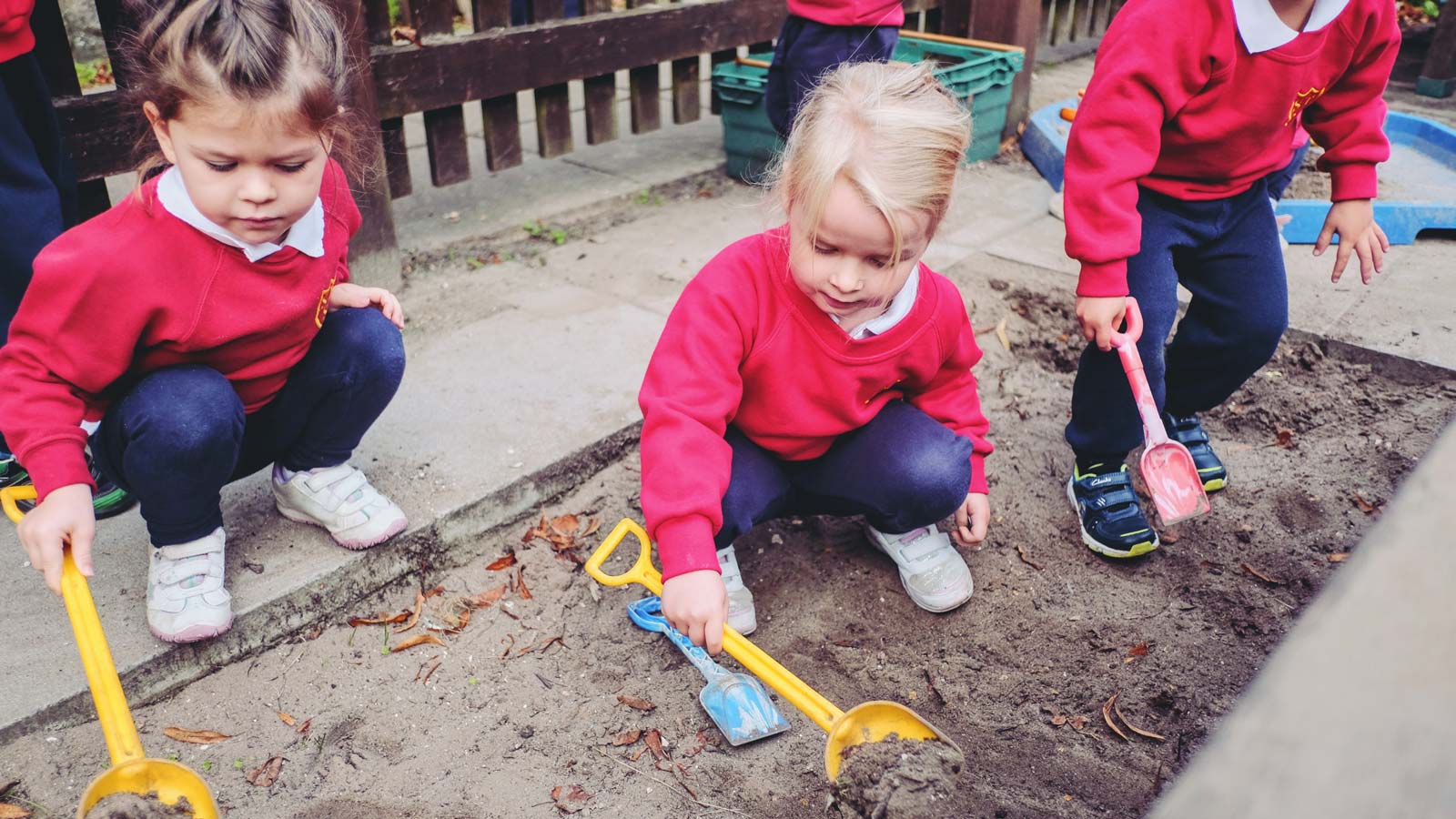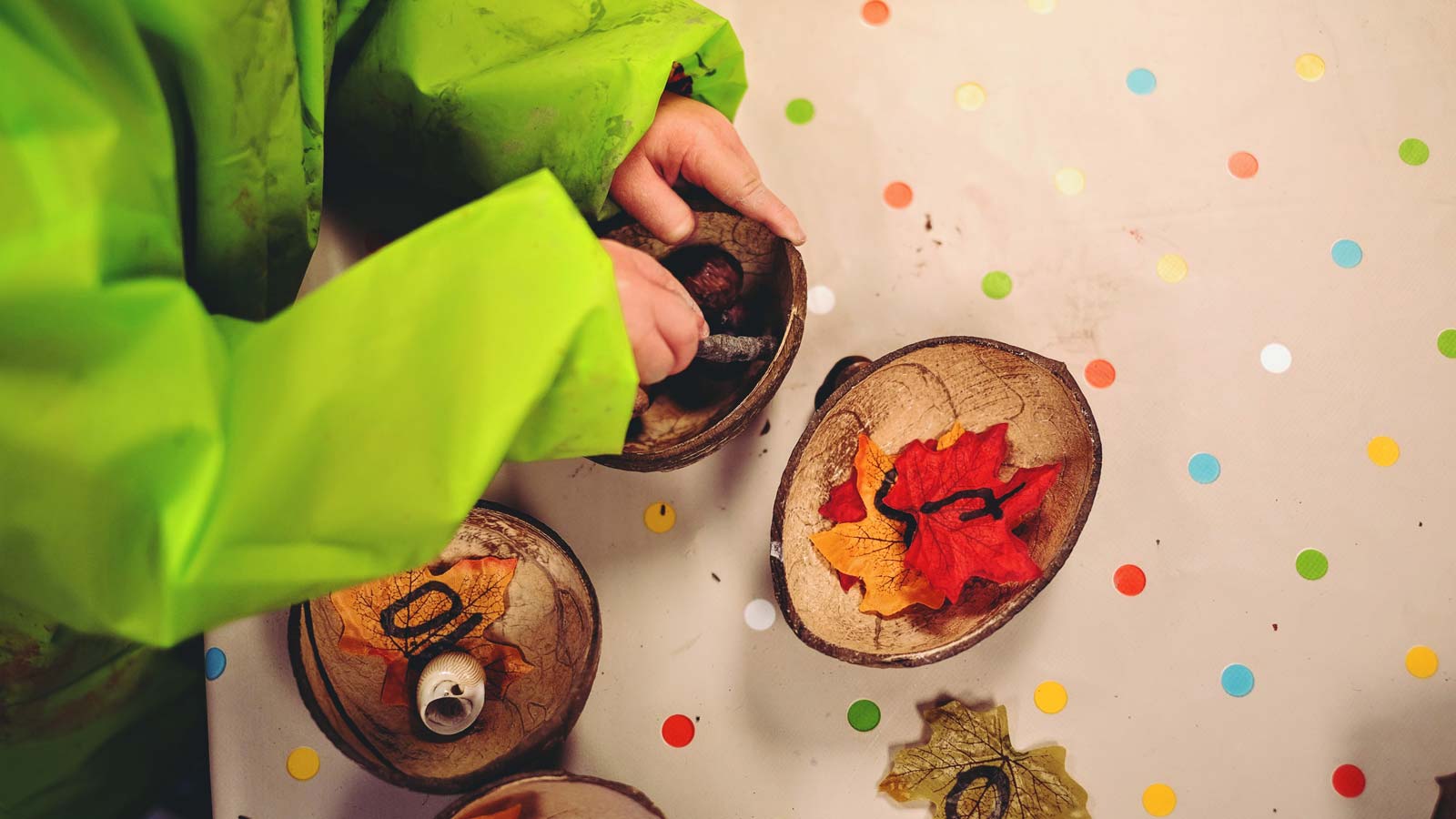 To produce an environment in which children feel settled, secure, and confident enabling them to achieve their full potential in all aspects of their Sunninghill life. That's what we aim to do in our Nursery.
We aim to give children lots of opportunities to play and learn within a happy, nurturing family setting. At this early age we encourage lots of team-work and the ability to be both a listener and a leader.
Children arrive between 8.00am and 8.30am in the Nursery classroom and are collected after lunch at 1.00pm.  Afternoon sessions start at 1.00pm and children are collected at 4.00pm.   If they wish to come for the afternoon session, but also for lunch, children come in for 12.20pm.  Our Nursery also has a full day option starting at 8.00am and finishing at 4.00pm.  There is After School Care available until 4.30pm for younger children and until 6.00pm for children aged 3 years 4 months and over.
Lunch is a delicious, healthy, hot meal prepared by our chef and her team. It is taken in the main dining room which makes the children feel grown up. They always sit with their teachers and are encouraged to use cutlery and to learn good table manners at this early age. Throughout the day lots of healthy snacks and drinks are available. The nursery children also have their own bespoke junior kitchen so they can make and bake food as part of their activities.
Breakfast club is available from 7.30am for children aged from 3 years upwards and is held in the dining room. There is a small additional cost for this service.
After School Care, for Nursery children is from 4.00pm to 6.00pm. Here children can play lots of games both inside and out, draw and play with construction toys etc. High-tea is available for a small additional cost.
The Nursery children live and work in a bright spacious classroom, with open access to a large well-equipped play area. They spend as much time as possible outside.
There is an excellent staff to child ratio and the maximum number of children in any session would normally be twelve. Our staff are all experienced and well qualified and form excellent relationships with both the children and their parents.
Much of the learning at this age and stage is through games and fun topics and the children have a strong influence in their own choice of activities, encouraging them to start thinking for themselves and be treated as individuals. Their learning pace is tailored accordingly and their key workers make sure that they have the opportunity to follow their own lines of interest.
Staff encourage curiosity with 'Explore' sessions with a strong focus on discovery, creating, playing and making new friends.
The children receive specialist teaching for French and Computing and dance and tennis lessons are offered for children aged three years and up.
Each child has a key worker who liaises with parents to ensure the right childcare is provided for the child's particular needs and interests. Time and attention is given to each child to talk about their interests and activities. This will help the child benefit from the activities provided and allow the children to explore and take risks in a safe environment. Parents are encouraged to come into the Nursery after the sessions to see what has been happening and talk to child's key worker.
A 'Settling in Appointment' is provided after the first four weeks to discuss a child's progress. At this meeting the teacher and parents work together to identify a child's stage of progress and help them to move to the next stage of development. This is recorded in their ''Learning Journey'; a record of achievement for each child. This journey is recorded electronically so that parents can access it from a home portal, called Tapestry, to keep abreast of progress.