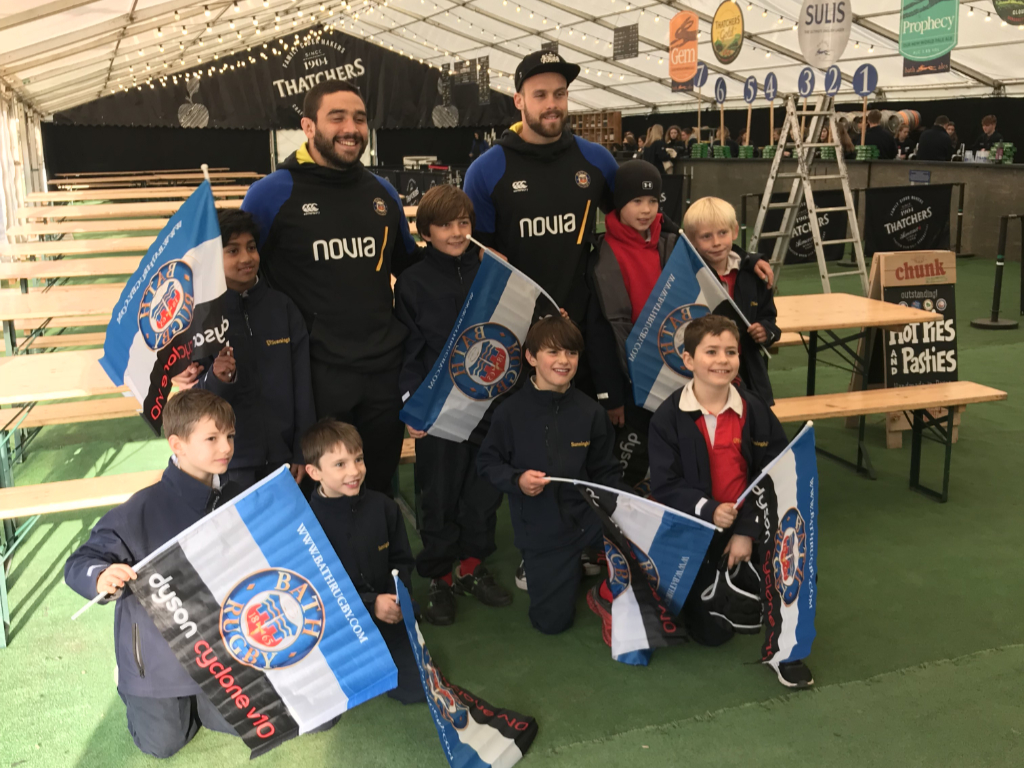 The Sunninghill Form 5 rugby team embarked on a short tour to Bath this month. The team completed a packed schedule that included a match against Warminster school, a coaching session at Bath Rugby club, a question and answer session with Bath players and a chance to watch Bath Rugby take on Worcester Warriors at the Rec.
The team started the weekend with a narrow defeat to a strong Warminster team. In the end, the teams were separated by a single point with Sunninghill losing by 6 points to 5. The team loved the experience of playing away from school and felt that the experience really helped them to come together as a team.
Next, the team had the amazing opportunity to learn from the coaches and players at Bath Rugby Club. The team got to meet and ask questions of Argentinian international Lucas Noguera and South African U20 international Michael van Vuuren. Kevin Willemse, Head of Boys Games, said, "It was fantastic for the team to experience coaching at the highest level. I'll certainly be taking some tips and tricks back to school to use in our training sessions."
The team rounded off the weekend by watching Bath Rugby claim an exciting 28-13 win over Worcester Warriors.
When asked about their experience, the Form 5 pupils said they loved every minute of it.
Sam said, 'The Bath match was really interesting and was my first ever live game that I've seen. I also loved training with the academy and we learnt new games like ball tag which has taught us to dodge and spread out more when we play.'
Tom said 'I really enjoyed asking the Bath Academy team questions and got some interesting tips which will make a noticeable difference to my game'. The whole team was amazed by how huge and fast the players were.
John Thorpe, Headmaster at Sunninghill, said, 'It was a wonderful experience for the team and they have learned a lot about rugby, their team mates and themselves over the course of a few enjoyable days.'