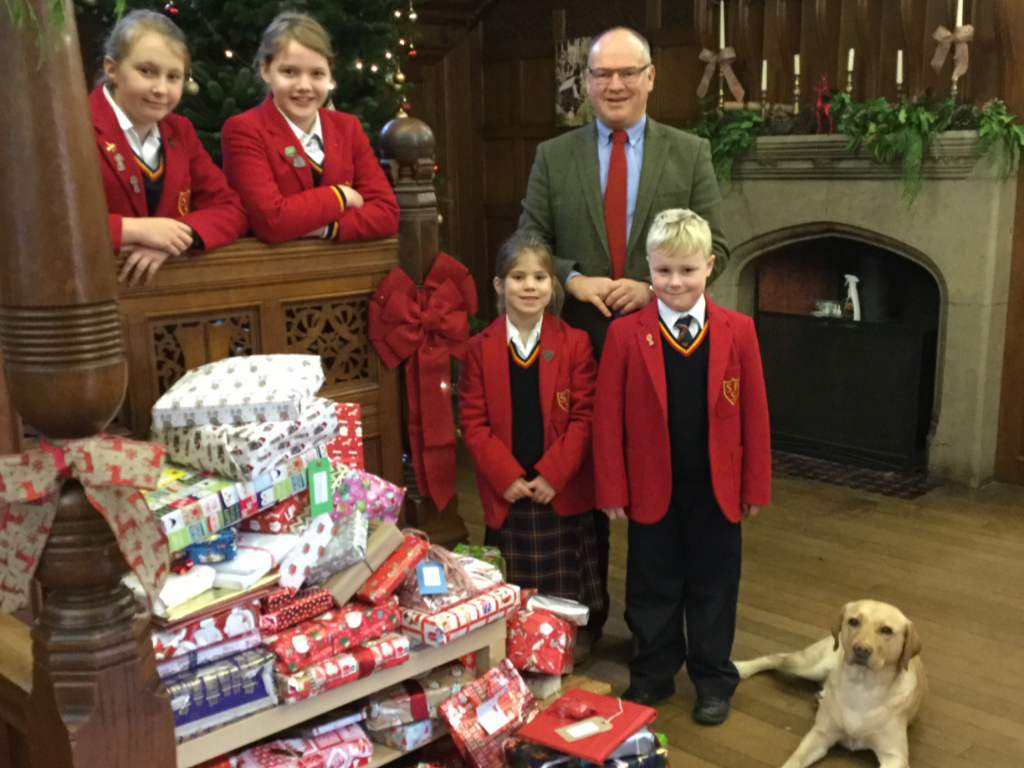 Sunninghill Prep School is delighted to be supporting the wonderful local child bereavement charity Mosaic this Christmas.
Based in Milborne St Andrew, Mosaic is a Dorset wide charity offering a pathway of support to bereaved children, young people and their families through the provision of individual, family and group support. They also work with young people who are facing the death of a loved one and aim to develop a Dorset wide network of specialist bereavement support for all children, young people and their families.
Mosaic is holding their Christmas Party on the 8th December and Sunninghill parents, pupils and staff thought that it would be a fantastic if they could help in some way. It was decided that that they would provide the gifts for the children and young people who are starting their journey with Mosaic.
John Thorpe, Headmaster at Sunninghill Prep said, "The team at Mosaic are doing really important work and we felt that by supporting this wonderful charity, the Sunninghill pupils are thinking about other children and young people, especially at Christmas time. It doesn't matter what your background is, where you grew up, or even which school you go to, sadly you never know when you might need the love and support of a charity like Mosaic."
Beth McFetridge, Fundraiser for Mosaic said, "We really can't thank the children and staff at Sunninghill Prep School enough for their kindness and generosity in donating so many Christmas presents to bereaved children in Dorset. Thinking of children who are struggling with grief from the death of a parent or sibling at this time of year, is so appreciated and the support shown makes such a difference to so many, who can often find Christmas a difficult time without their loved one."