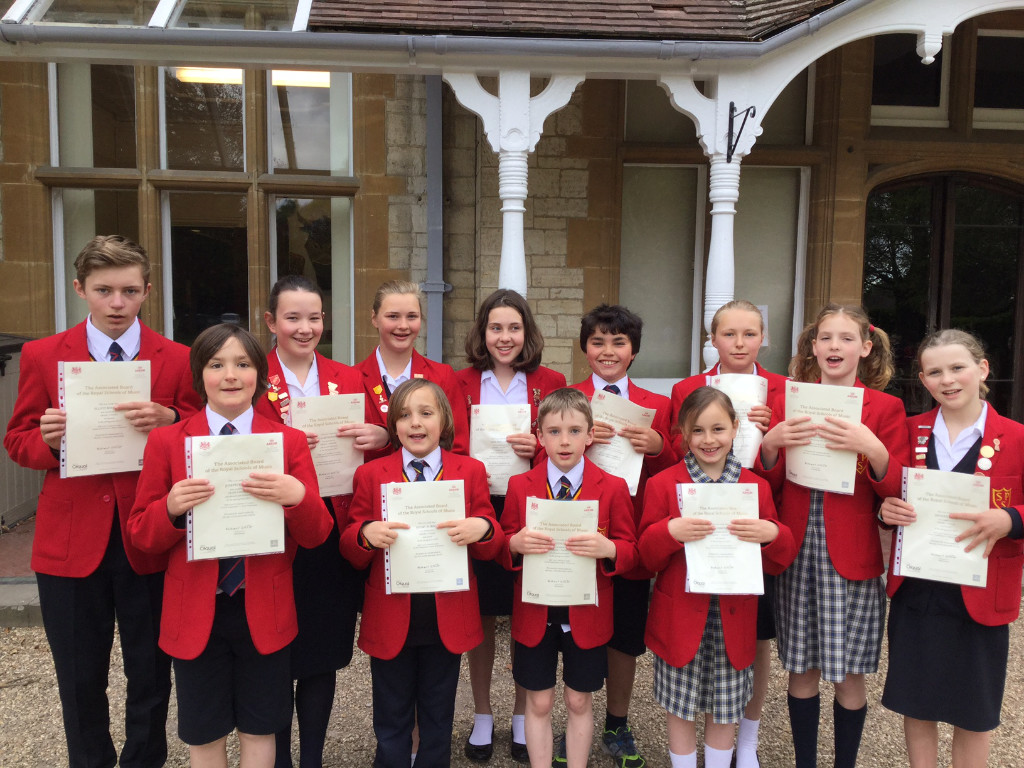 Staff and pupils at Sunninghill Prep School are celebrating outstanding success in the Associated Board of the Royal School of Music (ABRSM) Exams. In the latest set of examinations, pupils achieved a 100% pass rate with many gaining merits and distinctions. Pupils took exams in a wide variety of disciplines including piano, singing, violin, B flat cornet, baritone and flute.
Headmaster, John Thorpe, said, "We're all delighted with these fantastic results as they reflect the hard work and hours of practice that our dedicated staff and pupils have put in. Music is very much a central part of life at Sunninghill and we couldn't be happier with this achievement".
Lecca Moss, Head of Creative Arts, added, "I'm so very proud of all our pupils. I know first-hand how much work has goon into these results and I can't praise our staff and pupils highly enough. The standard set by the Associated Board of the Royal School of Music (ABRSM) is incredibly high and we are really proud to be working with them to develop music at Sunninghill".
ABRSM is the UK's largest music education body, one of its largest music publishers and the world's leading provider of music exams, offering assessments to more than 630,000 candidates in 93 countries every year. ABRSM's mission is to inspire achievement in music. In partnership with the Royal Schools of Music, they support high-quality music-making and learning around the world. We offer pathways and resources for learners and teachers that help build musical skills, provide goals and encourage progress.
Working together, Sunninghill and ABRSM aim to ensure that every pupil at the school has access to high quality music tuition.