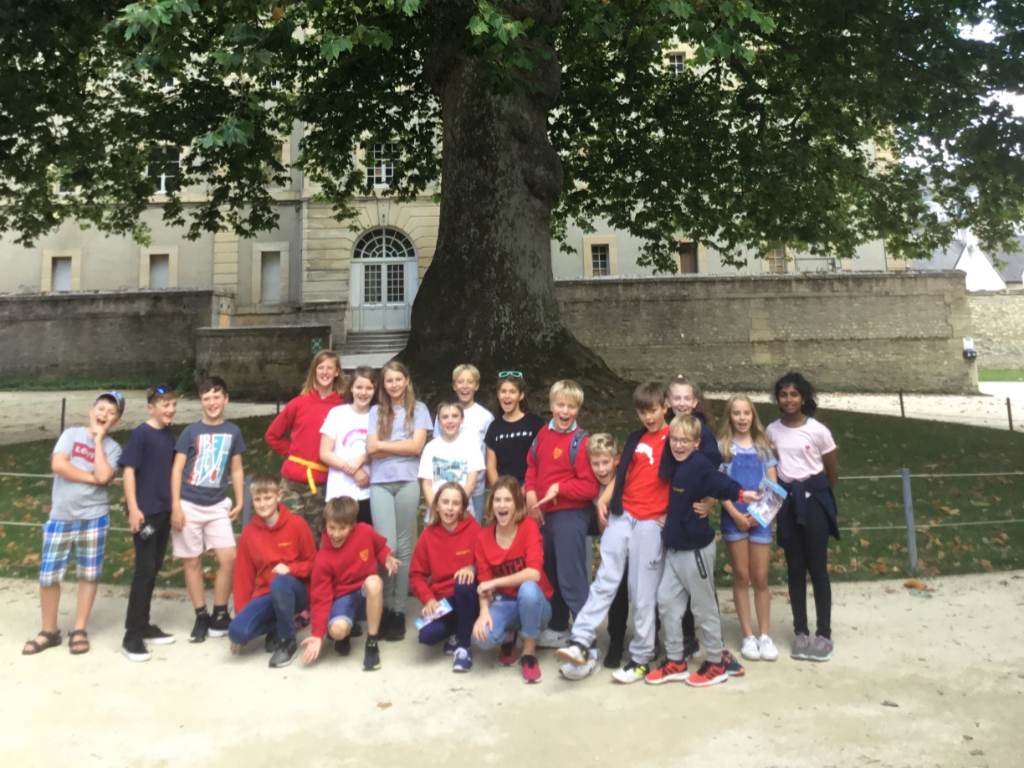 Pupils from Form 7 at Sunninghill have recently returned from an inspirational learning experience in France.
The trip to Northern France was designed to give pupils the opportunity to see and experience places where history was made. The trip started with an inspirational tour of the Bayeaux tapestry, took in the Normandy beaches where the D-Day landings took place and ended with a treasure hunt and visit to William the Conqueror's castle in the town of Falaise.
The action-packed trip also included a two-hour canoeing session on the river Orne, mountain biking, goats cheese tasting, rock climbing, hiking with magnificent views over the Suisse Normande and testing their balancing skills on the highest high rope course in Normandy! Throughout the trip, pupils had the opportunity to sample fantastic traditional French cooking, even trying starters of snails and frogs' legs.
French Teacher, Mme Shilliday, said, "We wanted to bring history, languages and geography alive, so we decided to take our class to the places where historic events occurred and they could find out more about them by practicing their language skills."
The trip was all about putting history into context, challenges, teamwork, practicing their French and of course having fun! Pupils had the opportunity to fine-tune their language skills throughout the trip and one of the main challenges took place in the markets of Conde. Teams of pupils each had a budget and had to purchase all the ingredients for their own lunch. They all did extremely well and surprisingly ate a healthy meal!
Freya, a pupil in Form 7 said, "It was a really fun trip and we learned a lot too. We visited interesting areas and saw some of the places that we've been learning about. We even ate snails!"
Sunninghill Headmaster, John Thorpe, said, "We believe that by mixing classroom teaching with inspiring trips and visits, we can capture the imaginations of our pupils and develop enquiring minds. We will definitely be doing more trips like this in the future."