Nursery & Reception
2 years 9 months – 5 years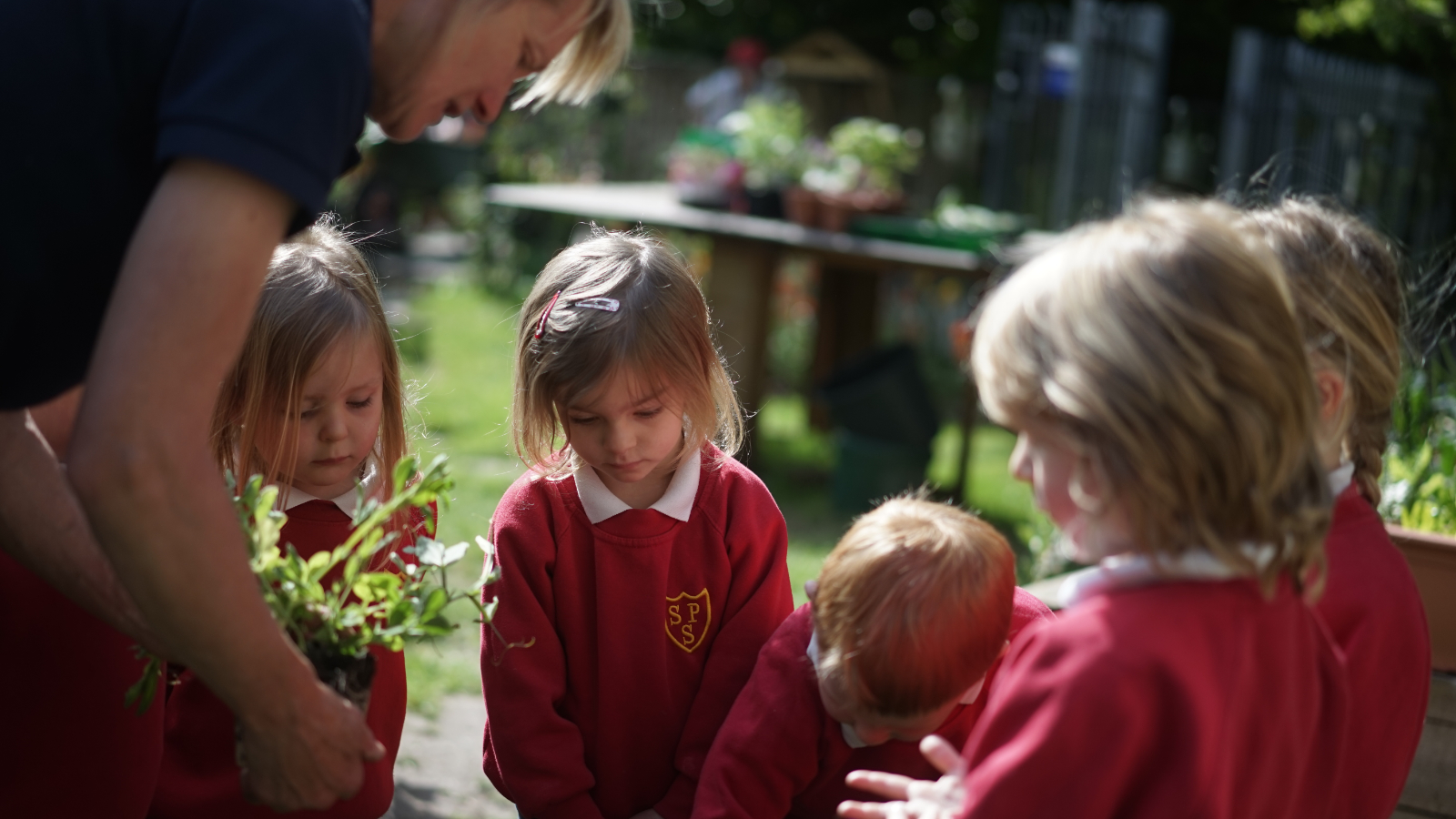 Main Aims
We aim to provide the highest quality care and education for our youngest children within a safe, happy and nurturing family environment. We offer fun and enjoyable learning experiences that build a life-long love of learning and enable our children to become confident and independent.
At this early age we encourage the development of important social and emotional skills helping them to form friendships that will remain throughout their time at Sunninghill.
Curriculum
We plan an exciting and challenging curriculum based on our children's individual needs, interests and stages of development. Much of the learning in the EYFS is through a play based approach. The children have a strong influence in their own choice of activities and fun topics, encouraging them to start thinking for themselves and be treated as individuals.
Staff encourage curiosity and child initiated play with 'Let's Explore' sessions that have a strong focus on discovery, creating, problem solving and working with others. Our Nursery and Reception children enjoy coming together every afternoon for 'Let's Explore' giving the children the opportunity to play with all their friends.
In Reception the children have daily phonics, mathematics and literacy sessions. The children receive specialist teaching for French and PE and have weekly gardening and forest school sessions. Dance and tennis lessons are offered for children aged three years and up.
Environment
The Nursery and Reception children play and work in bright spacious classrooms, and have open access to a large well-equipped outdoor area, which enables the children to free flow between inside and out.
Wellies and waterproofs are essential and extend their fun to the great outdoors in all weather. Our children are like Thomas, very hardy!
Our Nursery and Reception is run by caring, creative and experienced staff who are well qualified and form excellent relationships with both the children and their parents.
In Reception, children spend their day with their teacher and teaching assistant. In Nursery each child has a key worker who liaises with parents to ensure the right childcare is provided for the child's particular needs and interests.
Time and attention is given to each child to talk about their interests and activities. This will help the child benefit from the activities provided and allow the children to explore and take risks in a safe environment.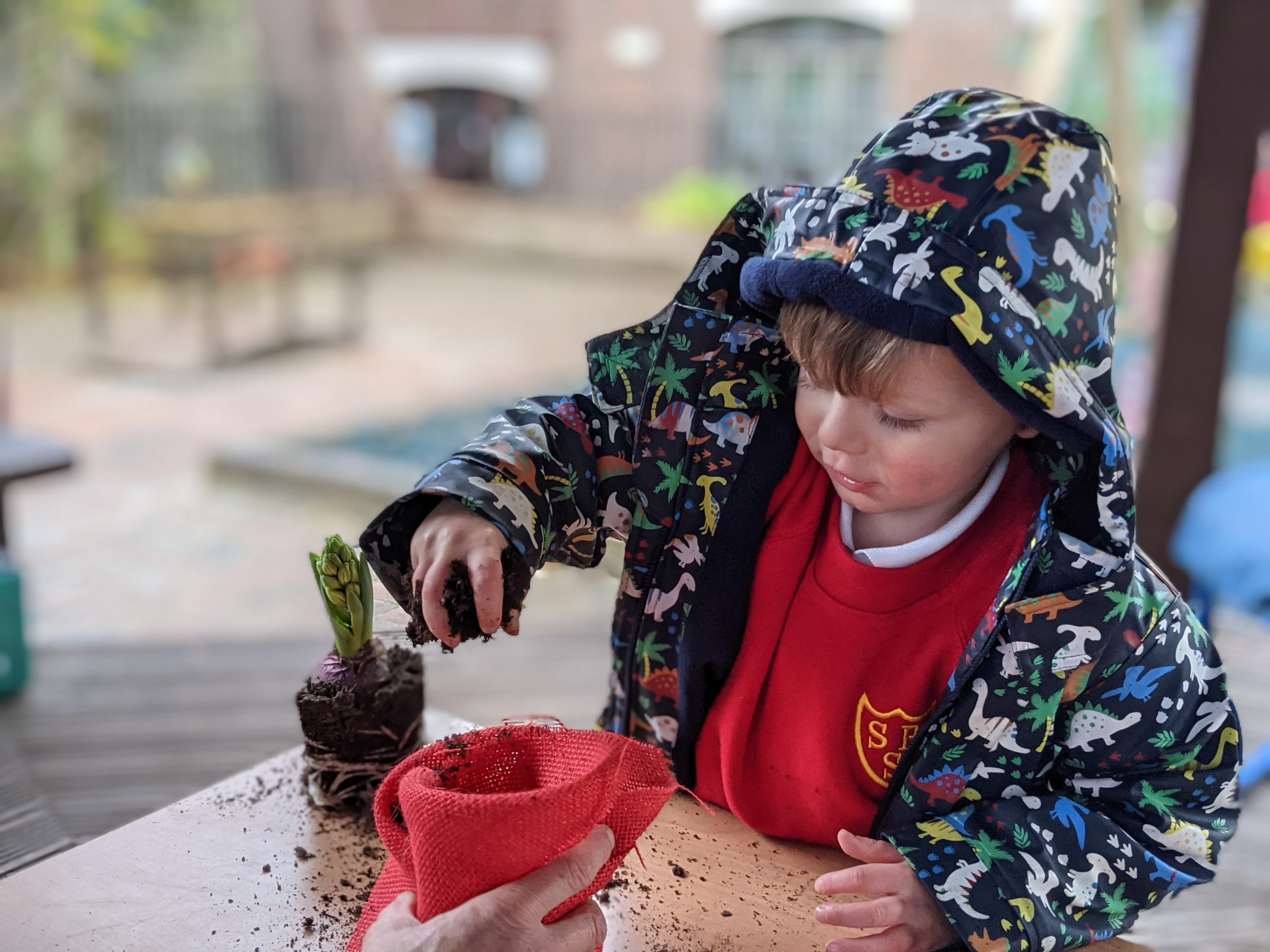 Meal Time and After School Care
Lunch is a delicious, healthy, hot meal prepared by our chef and her team. Throughout the day lots of healthy snacks are available. The children also have their own bespoke kitchen so they can make and bake food as part of their activities.
After School Care is available for children aged from 3 years from 3.30pm to 6.00pm. Here children can play both inside and out, accessing a range of activities including reading, board games, drawing and construction toys. High-tea is available for a small additional cost.
Communication
As part of our daily practise, we observe and assess the children's development and learning. We record our observations using the online learning journal Tapestry. This is a unique record of achievement that shows each child's 'learning journey'. Parents can access it online from home to keep abreast of their child's progress, achievements and experiences.
We also understand the importance of forming good relationships between school and home and we actively encourage parents to come into the EYFS setting after the sessions to see the wonderful things the children have been doing and take the opportunity to talk to their child's key worker or teacher.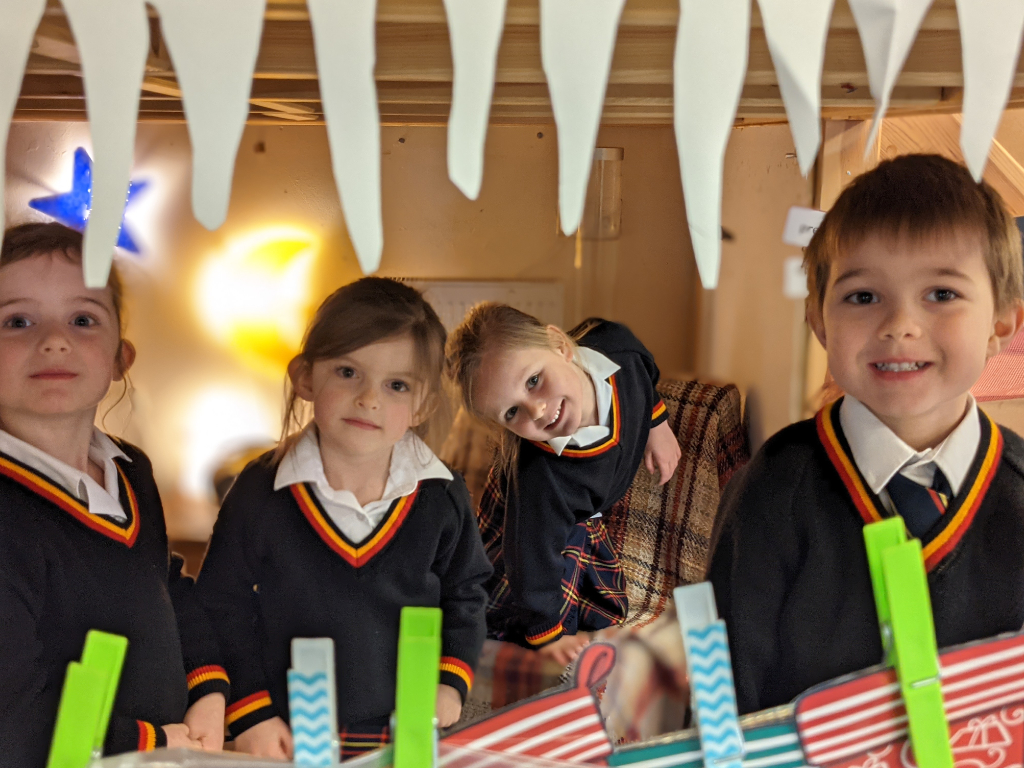 The school day begins at 8.10am for the EYFS and ends at 3.30pm, with optional provision for late stay until 6pm.
Nursery aged children can opt for morning, afternoon or full day sessions. Reception children have the option of a half day on a Wednesday.
Early Years Education Funding
Click on the button below to read and download a document that explains the availability of Early Years Education funding.
Early Years Funding Guidance